On my usual morning social media read, I stumbled across a new linky party by Deb from Home Life Simplified. It's brand new for 2013 and has a new list of prompts each week.  The linky is open for a week so if you are a blogger then come along and join the party!
 This weeks prompt is Currently I am:

 Reading: I just finished The Perks of Being a Wallflower.  I quite enjoyed it.  I think I'll read a Janet Evanovich one next as I like to have a filler in between 'heavy' books.

Listening to: Napoleon. Devil Spawn has taken a liking to the movie. I'm just waiting for the disc to die from overuse.

Laughing at: The phrases that Devil Spawn comes out with. It's amazing seeing how his brain works when he comes out with some of the stuff he does! 

Swooning over: In light of the Breastfeeding debate that was sparked by a woman getting asked to leave a pool, the images of Ryan Gosling that are circulating. He thinks Breastfeeding is sexy 😉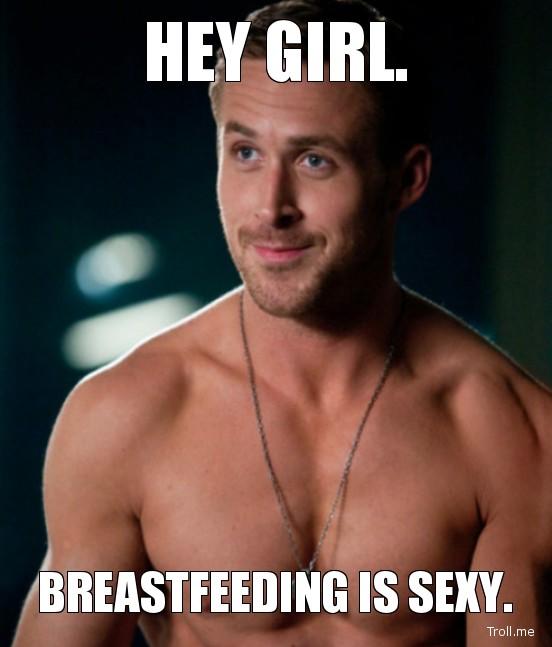 Planning: I've gotten into the swing of the Menu Planning and it's actually working, most of the time.  

Eating lots of: Lattice Slice. It is yum yum and the recipe can be found here

Feeling: Completely overwhelmed…still

Discovering: Not everything is as it appears. It's better to to stabbed in the front by an enemy than stabbed in the back by a friend.

Looking at: Ways to improve the blog. Let me know what YOU want to see more of here 
Wearing: As little clothes as possible when I'm at home. It is ridiculously hot here at the moment. I feel like I am sitting in a giant pool of sweat, even at midnight.
Cooking: More meals that are easy, but still nutritious. Ones that also appeal to a fussy toddler are also winners.
Wondering: If I am taking the right steps to making 2013 my bitch. It feels like two steps forward, one step back at the moment. I will OWN it!
Trying out: A bit of goal orientated exercise with Kate and signed up for Operation Move. 

What are you currently….